4 Questions to Ask About Telemedicine
Telemedicine allows patients to receive healthcare services in the comfort of their own homes. If you have questions about telemedicine, we have answers! UCare Urgent Care and Walk-In Clinic proudly provide telemedicine services. Contact us for more information. We are conveniently located at Horizon City TX, on North Zaragoza Rd. in El Paso TX, and on Lee Trevino Dr. in El Paso TX.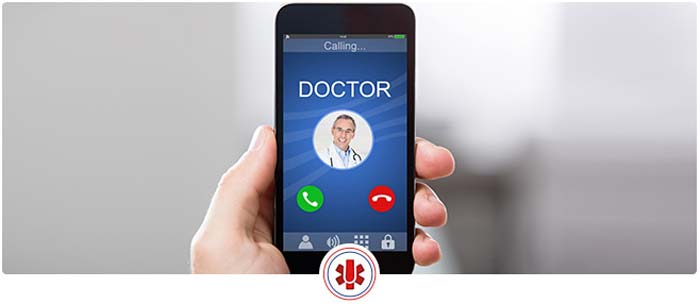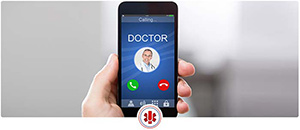 Telemedicine Services Near Me in El Paso, TX and Horizon City, TX
Table of Contents:
What is telemedicine in healthcare?
How do telemedicine visits work?
What can be treated through telemedicine?
Can telemedicine be done over the phone?
Whether you are working away from home, on vacation, or are simply too sick, tired, or tied up to leave the house, it can sometimes be difficult or impractical to make it to a medical clinic for a doctor's appointment. In such cases, telemedicine can make it so that you can receive healthcare services wherever you are, as long as you have access to a private and secure internet connection. At UCare Urgent Care and Walk-In Clinic, our providers would be happy to provide telemedicine services to you!
What is telemedicine in healthcare?


In healthcare, telemedicine refers to the remote or virtual diagnosis and treatment of patients using telecommunications technology. Telemedicine is also referred to as virtual healthcare or telehealth, although the latter refers to a broader scope of healthcare services. The primary difference between telemedicine and telehealth is that telemedicine refers exclusively to remote clinical services involving diagnosis, treatment, and medical care, while telehealth also includes non-clinical services, such as patient support and education.

With that in mind, telemedicine allows patients to receive healthcare services in the comfort of their own homes or away from home, as long as they have access to a secure and stable internet connection.

How do telemedicine visits work?


Telemedicine visits are conducted through an internet connection and telecommunications platform and device, such as an app or website on your phone, tablet, laptop, or desktop computer. The apps and websites used for telemedicine services are required to adhere to guidelines established by the Health Insurance Portability and Accountability Act (HIPAA) concerning patient-provider confidentiality. As such, telemedicine visits are conducted on an encrypted and secure network to ensure patient information remains as confidential as it would be in an in-person doctor's visit.

Patients can make appointments for a telemedicine visit through a clinic's website, wherein they will be redirected to a telehealth communications network. On the landing page, patients will be asked to share some of their information, including their name, email address, and reason for seeking medical attention, and choose the date and time for their appointment. At the appointment time, the patient will be provided with a link to access the virtual appointment.

With telemedicine visits, patients can discuss their symptoms with their doctor, have a chronic illness or condition monitored, receive or update prescription medications, review test results, follow up on surgery or treatment, and receive medical guidance, advice, and education on how to improve their condition or overall health.
What can be treated through telemedicine?


While certain services and treatments cannot be provided through telemedicine, such as blood tests or treatments for broken bones or cuts requiring stitches, there is still a broad range of services and treatments that can be provided through telemedicine. Some of the injuries and illnesses that telemedicine can treat include the following:

• Abdominal pain
• Allergies
• Asthma and bronchitis
• Cold and flu
• Conjunctivitis (pink eye)
• Diabetes management
• Diarrhea, nausea, or vomiting
• Ear infections
• Fevers
• Mild sprains and strains
• Rashes or skin infections
• Repetitive strain injuries
• Sinus infections
• Sore throats

In some cases, when the above injuries or illnesses are severe, your doctor may recommend that you go to a medical clinic or emergency department for proper care and treatment.

Can telemedicine be done over the phone?


Yep! If you prefer to speak with your doctor with no video, telemedicine visits can be conducted via a simple phone call between you and your doctor.

If you would like more information about our telemedicine services at UCare Urgent Care and Walk-In Clinic or wish to schedule a telemedicine appointment with us, we welcome you to call us or schedule an appointment through our website. We serve patients from El Paso TX, Horizon City TX, Lee Trevino Drive TX, Fort Bliss TX, Mission Valley TX, Resler Canyon TX, Alfalfa TX, Montwood TX, and BEYOND.