Physical Exams Questions and Answers
Don't wait for an appointment. Get your annual physical done by a doctor at UCare Urgent Care today. We are a walk-in clinic located in El Paso TX and Lee Trevino Drive TX. For more information, call us today!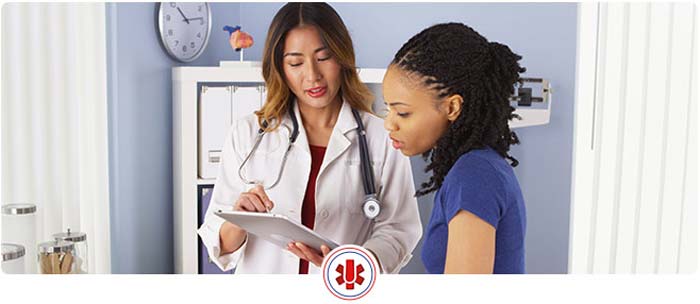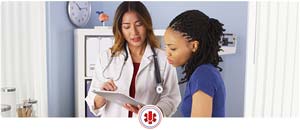 Physical Exams Q & A
While you might not be able to immediately think of an example, there are many occasions when you need a physical. Getting this thorough medical exam from your primary care doctor can be surprisingly tricky, especially when you need one right away. Your regular doctor is unlikely to have same day appointments available, and when one is open in a couple of days, you may be forced to take a day off from work. At UCare Urgent Care, we are open seven days a week, and no appointment is ever needed to get a physical from our board-certified physicians. We have extended hours during weekdays, allowing you to visit us when it is more convenient for you.
Can my child get a physical at your urgent care center?
They most certainly can! If your child is starting a new school, sports season, or going to camp, they will likely need a physical. Many parents have visited our walk-in medical facility having only learned earlier in the day that physical forms are due in a few days. There is no need to panic!Just swing by our facility when it is convenient for you, and we'll fill the needed paperwork after a thorough examination, no appointment required. If your child is behind on any of their immunizations, please bring in those records as well. We'll make sure they are entirely up to date on their shots and boosters and medically fit to participate in their activity.
I am a business owner. Can I send current and potential employees to your facility for annual or pre-employment physicals?
You sure can!In fact, visit our facility, and we will work with you one on one to develop a customized physical that fits your needs, regardless of industry. Our state of the art lab can process drug and alcohol screening requests, with no appointment needed. We'll highlight any concerns to you and make sure any potential hire is healthy enough to safely fill the position at your workplace. For current employees, send them to our facility for annual physicals or random drug screenings throughout the year with no appointment required. We do ask you call ahead if you intend on sending a group so we can make sure we can serve everyone promptly.
Are DOT Physicals available at UCare Urgent Care?
Our doctors are certified DOT Physical providers. Our onsite lab can quickly process the needed screenings and tests for this specialized physical. If you are looking to obtain a Commercial Driver's License or you need to renew one quickly before it expires, come to our center for your needed DOT Physical. If you are a small business owner and your employees need CDLs to work for you, we are an excellent, convenient choice. No one needs to miss a few days of work because they can't get an appointment for a DOT Physical.
UCare Urgent Care is located at 3051 North Zaragoza Rd. El Paso, TX 79938.We are open Monday through Friday from 9 am to 9 pm and on Saturday and Sunday from 9 am to 5 pm. We accept most major insurances and have self-pay rates available for the uninsured. Questions about our physicals or other services we offer? Call our friendly staff today at (915) 213-7222.
We look forward to serving you.