DOT Physical Exam Questions and Answers
At UCare Urgent Care, our medical doctors and professional staff offers DOT physical Exam for commercial drivers. We are a walk-in clinic located in El Paso TX and Lee Trevino Drive TX. For more information, call us today!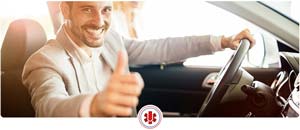 DOT Physical Q & A
If you absolutely love to drive and you truly desire to make a career out of it, the very first step that you need to take to be able to obtain your commercial driver's license is for you to take and pass, a DOT physical.
A DOT physical is required of you to obtain to ensure that you are physically able and fit to operate a commercial vehicle without endangerment to yourself and other drivers on the road. Some of the requirements include:
You must have vision that is 20/40 correctable in each eye and combined
You will have the ability to determine the difference between colors of the traffic lights
You will have the ability to hear a loud whisper at a distance of at least 5 ft.
You will have controlled blood pressure according to FMCSA guidelines
Your blood sugar must be no higher than 200, and you will need a waiver if you are currently taking insulin
You should have NO usage of habit forming drugs, amphetamines or narcotics
At UCare Urgent Care, our medical doctors and professionals administer DOT physicals for commercial drivers. Call us to make an appointment today at (915) 213-7222.
What does my DOT Physical include?
There are many items that our medical doctor or urgent care professional will need to conduct during your appointment. Some of the medical diagnosis will include: checking of your pulse and blood pressure, we need to conduct a complete vision test, we need to take an examination of your eyes, throat, mouth and ears, our doctor will listen to your heart and lungs to be sure that there are no abnormalities, we will check you for scoliosis or any spinal deformities, we will conduct a neurological examination, we need to conduct a hernia check, we will check you abdomen for any abnormalities, we will check for any hearing dysfunctions and then lastly conduct a urinalysis.
We want to ensure that we fully inform all of our patients about what will be conducted during their appointment at UCare Urgent Care. Please be sure to bring any questions with you to your appointment and our doctor or medical professional will be sure to get that answered for you.
What else do I need to bring to my DOT Physical appointment?
Please make sure to bring the following with you to your appointment at UCare Urgent Care:
Your current state driver's license
Glasses or contacts (if you are prescribed any)
Your medical history
Your medical prescriptions, all current medications, and over the counter medications that you are currently taking
If you have any questions or concerns on DOT physicals or how to obtain one or, other employer services, please call us to speak with one of our medical professionals. We are open 7 days a week, 365 days a year: Open Monday–Friday from 9AM – 9PM and Saturday-Sunday from 9AM – 5PM. We are also the best urgent care clinic in El Paso, TX! Conveniently located near you at 3051 North Zaragoza Rd. El Paso, TX 79938.