Urgent Care Doctors Questions and Answers
The doctors at UCare Urgent Care are dedicated to helping you receive the best care possible. They are well-trained and have tools to help you achieve your health goals. Our doctors are here to help you! We are a walk-in clinic located in El Paso TX and Lee Trevino Drive TX. For more information, call us today! We serve patients from El Paso TX, Lee Trevino Drive TX, Fort Bliss TX, Mission Valley TX, Resler Canyon TX, Alfalfa TX, Montwood TX, and Horizon City TX.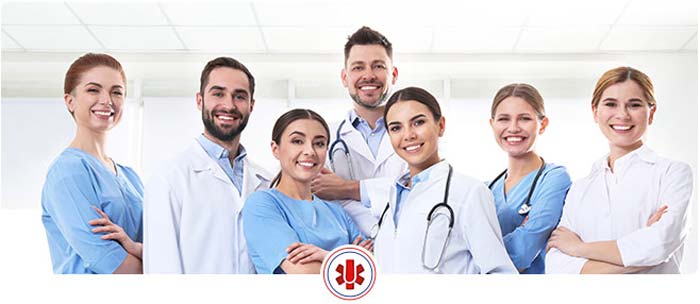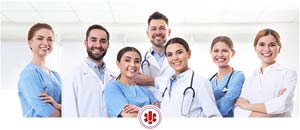 Table of Contents:
How do I find a good doctor in my area?
How do I see a doctor today?
How do I find doctors that accept Medicare?
Finding a doctor you can trust is an integral part of maintaining good health! Our team of medical professionals at UCare Urgent Care is highly capable of addressing any non-life-threatening medical condition in a thorough, affordable, and timely manner.
How do I find a good doctor in my area?


If your area is El Paso, Texas, you have come to the right place! At UCare Urgent Care clinic, Dr. Marcelo Chauvet is a fantastic doctor with plenty of education, training, and experience. He specializes in internal medicine, has almost 20 years of experience, and has received great reviews on websites such as Vitals.com, Doctor.webmd.com, and Health.usnews.com! Our team at UCare Urgent Care is committed to providing compassionate, kind, sincere, and high-quality care to patients of any age. Read more about our ethos and vision on our About Us page!

Dr. Chauvet and his associates at UCare Urgent Care clinic provide the following services and treatments:

• Abdominal pain
• Abrasions, burns, cuts, and lacerations
• Animal and insect bites
• Asthma
• Bladder infections
• Bronchitis
• Bruises, fractures, sprains, and strains
• Camp or sports physicals
• Cold and flu
• Contusions
• Concussions
• Department of Transportation (DOT) physicals
• Ear or eye infections
• Fevers
• Immunizations
• Occupational health services
• Pediatric urgent care
• Rashes
• Sinus infections
• Sore or strep throat
• Tuberculosis testing
• Urinary tract infections (UTI)
• X-ray and lab diagnostic services
• And more!

If you are looking for a good doctor that is not in the El Paso region, we recommend visiting one of the above websites to find top-rated doctors in your area! It is also a good idea to ask friends, family members, and co-workers if they have any recommendations for good doctors in your area.

How do I see a doctor today?


In order to see a doctor today for an issue that is not a life-threatening emergency, your best bet is to go to an urgent care clinic like UCare Urgent Care! Urgent care clinics operate on a first-come, first-served basis. As such, there is no need to schedule an appointment before you come into the clinic. Simply walk in, and you will be next in line to see a doctor. In doing so, you will save yourself a lot of time by avoiding the notoriously long wait times in emergency rooms! However, if your medical issue is life-threatening, you must go to your nearest emergency room. Urgent care clinics are not equipped to provide immediate life-saving services and refer all such situations to emergency rooms, where they will receive adequate care. The function of urgent care clinics is to serve the rest of the patients that do not require emergency room services.

How do I find doctors that accept Medicare?


Fortunately, we are proud to accept Medicare at UCare Urgent Care! In addition to Medicare, we happily accept most major health insurance providers, including Aetna, Amerigroup, Blue Cross, Blue Shield, Cigna, and more. For more information regarding our current insurance policies, please contact us. We advise you to verify your coverage with your insurance provider before your appointment with us.

We welcome you to come to experience phenomenal health care at UCare Urgent Care! If you would like to learn more about our services or schedule an appointment with us, we would love to hear from you! You can book an appointment with us through our website or give us a quick call at (915) 213-7222. UCare Urgent Care is located at 3051 North Zaragoza Road in El Paso, Texas, and is open Monday through Friday from 9:00 AM to 9:00 PM. We are also open on weekends from 9:00 AM to 5:00 PM.