Occupational Health Doctor Questions and Answers
At UCare Urgent Care our occupational health doctors have the tools to help you get back on your feet and back to the workplace. We can help develop a treatment plan that is right for you. We are a walk-in clinic located in El Paso TX and Lee Trevino Drive TX. For more information, call us today! We serve patients from El Paso TX, Lee Trevino Drive TX, Fort Bliss TX, Mission Valley TX, Resler Canyon TX, Alfalfa TX, Montwood TX, and Horizon City TX.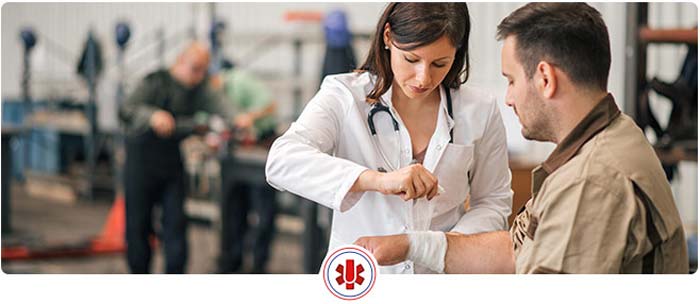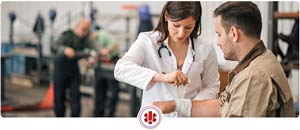 Table of Contents:
What is an occupational health doctor?
How long does an occupational health assessment take?
What do occupational health services do?
Can an employer ignore occupational health advice?
Workplace injuries are stressful for employers and employees alike! For employers, you are potentially losing the service of a productive employee for an indefinite period. For employees, you are limited in your mental or physical ability and have uncertainty concerning your future employment prospects. At UCare Urgent Care, we empathize with both situations, and we want to help both employers and employees in preventing workplace injuries and helping those who experience them get back to optimal health!
What is an occupational health doctor?


Occupational health doctors are devoted to the prevention of workplace injuries, the promotion of safe work practices and environment within an organization, and the rehabilitation of individuals who have experienced a workplace injury. Since the workplace is quite varied in terms of worksite environments, duties, and stresses, either mental or physical, occupational physicians are trained and prepared to provide a wide variety of services to meet all the needs of the individuals and organizations they help. Depending on the type of work involved with the organization, the injury hazards, or actual injuries suffered, an occupational health doctor typically works with a multidisciplinary team of nurses, psychiatrists, physiotherapists, occupational hygienists, environmental safety specialists, occupational health advisors, and more.

How long does an occupational health assessment take?


For an individual employee undergoing an occupational health assessment, the initial evaluation should not take longer than 45 minutes. During this assessment, the occupational health doctor will ask the individual about their health condition or disability, any treatment they are currently receiving, the nature of their work, any complications of their work with their health, and any extracurricular activities they participate in. The assessment will also involve a thorough physical to determine the individual's condition and identify any other issues that should be addressed. This physical will consist of vital checks, head to toe examinations, and any lab testing relevant to the employee's situation.

What do occupational health services do?


Occupational health services work with employers at an organizational and individual employee level. As such, occupational health services aim to prevent work-related injuries by identifying potential hazards and encouraging safe work practices to avoid such risks, monitoring the health status of the employees, incorporating ergonomics (i.e., the study of improving how one works), and supporting management concerning sickness absences. In so doing, occupational health services work with the employee to implement policies that ensure health and safety compliance and suggest ways that the work could be done differently, conduct pre-employment physicals, provide educational material, and provide helpful advice or counseling employees wherever relevant. When an injury occurs with an individual employee, occupational health services help develop a return-to-work program for the employee to get back to health, and the organization's production does not suffer an undue amount.

Can an employer ignore occupational health advice?


While employers have the right to ignore occupational health advice, it is not in their best interest. Should a workplace accident or tragedy occur due to ignored occupational health advice, the employer would be held responsible or at least questioned in court for why they did not heed the occupational health advice. Moreover, occupational health advice is given to protect employees from unnecessary harm, which is beneficial to the organization's success in both the short- and long-term.

Whether you are an employer or an employee, we invite you to come to UCare Urgent Care for our occupational health services! To schedule an initial assessment with one of our occupational health doctors, please call us or book an appointment through our website. UCare Urgent Care Clinic is located at 3051 North Zaragoza Road in El Paso, Texas. You can reach us during the hours of 9:00 AM to 9:00 PM from Monday to Friday, and 9:00 AM to 5:00 PM on Saturday and Sunday.