Travel Medicine Clinic and Doctors Questions and Answers
If you are planning an international trip, you will need to take specific steps to achieve optimal levels of protection against vaccine-preventable diseases. UCare Urgent Care offers travel health services. We are a walk-in clinic located in El Paso TX and Lee Trevino Drive TX. For more information, call us today!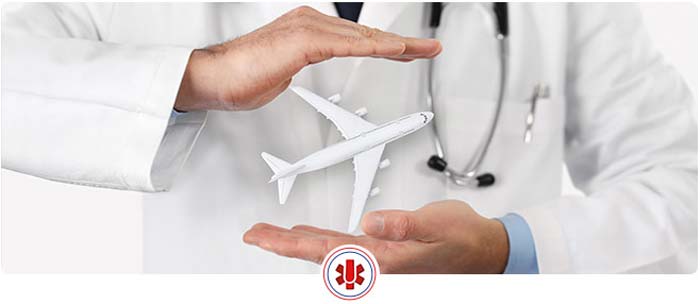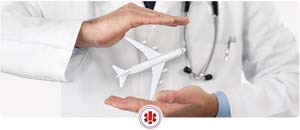 Table of Contents:
Travel Clinic Q & A
What countries require immunizations?
What type of immunizations do I need?
When should I get my vaccinations?
Travel Clinic Q & A


Have you started planning your next international adventure? Maybe you happen to be visiting a foreign country for work, studying abroad or perhaps volunteering. Whatever the reason, UCare Urgent Care provides patients travel medicine in El Paso, TX. These services are for people who are traveling to a wide variety of different destinations. Be sure that you are traveling safely.

What countries require immunizations?


If you are not 100% sure if you need vaccinations for the country you are vising, UCare Urgent Care is here to help you figure that out. You will need vaccinations if you're traveling to Asia, the Middle East, Africa, Eastern Europe, Central America, South America and the Caribbean.

What type of immunizations do I need?


These immunizations/vaccinations are crucial if you need to fight off infections like Malaria, Polio, Hepatitis A and B, Typhoid and Yellow Fever, Meningitis, Influenza or Rabies.

While you may have heard of these infections before, however, they are rare, and some even non-existent, in the United States. These diseases are much more common in other countries, especially in the developing countries. If your body is not well prepared to fight these infections, your exciting vacation could be cut short. Our doctors and medical professionals will help you take the proper steps to ensure that your next adventure stays on track so you can enjoy every minute with no worry.

When should I get my vaccinations?


Doctors at UCare Urgent Care recommend that you get vaccinated 4 – 6 weeks before you leave, since vaccines can take time to be fully effective. However, if you are running a bit behind, it is better to be late than to not get them at all.

There could be some diseases that you may come into contact with that may not be preventable with vaccinations. So, it is rather important to take some extra precautions when traveling out of country. Some precautions that the doctors and medical professionals at UCare Urgent Care suggest include:

• Be sure to be washing your hands frequently
• Be careful of contaminated food (to be safe, eat foods that are cooked thoroughly)
• Drink bottled water (never on tap)
• Use insect repellent; to protect yourself from mosquitos
• Stay away from animals to avoid any potential unexpected bites
• Pack a first aid kit for all general emergencies

UCare Urgent Care and walk-in clinic is open 7 days a week, 365 days a year and we also offer extended hours on weekdays. Call us at (915) 213-7222 to schedule an appointment, or feel free to simply walk in to our clinic. If you would like to request an appointment online to expedite your visit, click here. We are conveniently located near you at 3051 North Zaragoza Rd. El Paso, TX 79938.

Our entire team at UCare Urgent Care can help to answer all of your questions regarding illnesses, treatment options, and diagnosis. Our doctors have years of experience in urgent care so, if you are looking for an immediate and trustworthy doctor in El Paso, then our medical doctors and staff are the perfect option. We ensure to always provide confidential and compassionate care as soon as you walk into our urgent care clinic, rather than having you wait for hours in a waiting room.