El Paso Texas Urgent Care Clinic
If you have urgent health care concerns and don't want to have to wait in the ER, come to UCare Urgent Care and Walk-In Clinic, where our trained professional staff are ready to help you get the treatment you need. Contact us today for more information. We are conveniently located on North Zaragoza Rd. in El Paso TX, and on Lee Trevino Dr. in El Paso TX.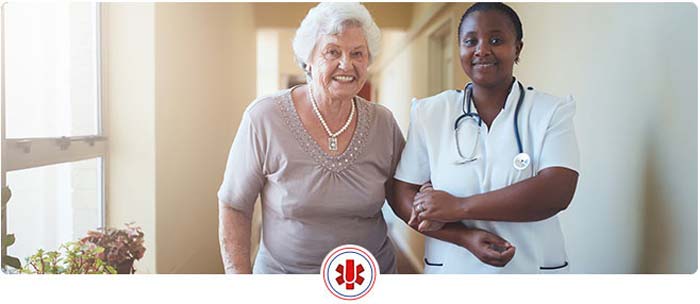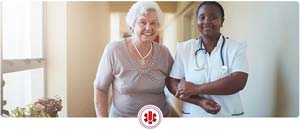 Table of Contents:
When should I go to urgent care?
Is there a difference between urgent care and walk in a clinic?
Does urgent care require insurance?
Urgent care clinics are an important part of the healthcare system. They treat a multitude more conditions than a walk-in clinic can and cost significantly less than a visit to the emergency room. They also take a lot of unnecessary strain off of the ER, so patients can be treated quicker, and hospitals can work on more serious emergencies.
When should I go to urgent care?


For minor injuries and sudden illness, there is a better solution than a trip to the emergency room. The ER may seem like the most obvious place to go when something suddenly goes wrong, but in reality, the emergency room might actually be the last place you want to be.

Too many patients agonize in the waiting room for hours, waiting to be seen. Too many patients are sent home with nothing but a medical bill upwards of $1,000. Too many are told that there are more serious injuries being treated ahead of you, but you know that your problem is serious, too! If you are in pain and need immediate attention, don't wait. Go to a local urgent care facility where you will receive fast, cost-effective, high-quality care. Injuries and illnesses treated at urgent care include, but are not limited to:

• Sports injuries
• Rashes
• Sprain
• Muscle strain
• Insect bites
• Dizziness
• Dehydration
• Lacerations
• Minor burns
• Abdominal pain
• Strep throat
• Swimmer's ear
• Sinus infection
• Pink eye
• Pneumonia
• Migraine
• Flu
• Fever
• Bronchitis
• Urinary tract infection

Other Services Offered at Urgent Care

• Vaccines
• STD testing
• HIV testing
• Employment health screening
• TB testing
• Hazmat screening
• Flu shots
• Spirometry Screenings
• Ear cleaning

Is there a difference between urgent care and a walk-in clinic?


In general, walk-in clinics offer lower severity visit types than urgent care clinics. Retail clinics fill the need for quick, uncomplicated healthcare needs that can be served outside the doctor's office or urgent care. Services include treatment of elementary illnesses, such as a sore throat or earache, or preventative care like vaccines or physical exams. Perhaps the biggest difference is the staff, as retail clinics are staffed by nurse practitioners or physician assistants. This being said, and with the lesser services available, the costs of walk-in clinics are generally lower than at an urgent care clinic. While some screening and testing equipment may be available, retail clinics are not equipped to handle urgent health needs, such as lacerations or broken bones.

Urgent care centers are also walk-in clinics and are designed for after-hours ambulatory care. Patients are served on a first-come, first-served basis (scheduled same-day visits may be offered). Urgent care clinics fill patient needs for urgent health needs that do not require an emergency room visit, or when doctor's offices are closed or booked out.

Urgent care clinics serve more pressing illnesses or injuries that are non-life-threatening. Services include splinting and casting for broken bones, laceration, and wound or burn repair, and asthma or bronchitis treatment. Additional services may include occupational medicine and workers' compensation services.

Urgent cares have multiple exam rooms and are staffed by nurse practitioners, physician assistants, and medical assistants. Most urgent cares have a full-time, on-site licensed physician, who often serves as a medical director.

Payments and co-pays for treatments at urgent care are lower than those at the emergency room.

Urgent cares also offer higher-level diagnostic equipment such as X-ray and phlebotomy, but urgent cares are not equipped to do invasive surgical procedures, or procedures requiring anesthesia and an operating room.

Does urgent care require insurance?


Even without insurance, it is advisable for anyone with an urgent need to visit urgent care. Although they do charge fees for their services, urgent care centers generally do not cost as much as hospital emergency rooms. A basic urgent care center visit may cost around $100 in most places. However, if more treatment is necessary or if the doctor or physician assistant prescribes medication, the cost may be higher.

If you or someone you know is in need of quality healthcare, come to UCare Urgent Care and Walk-In Clinic today! We have a team of kind and caring staff who are experienced in treating a wide variety of ailments. To get in touch with a specialist, contact our office today. Visit us online or give us a call to book an appointment! We serve patients from El Paso TX, Horizon City TX, Lee Trevino Drive TX, Fort Bliss TX, Mission Valley TX, Resler Canyon TX, Alfalfa TX, Montwood TX, and BEYOND.