Injury Treatment Clinic in El Paso, TX
At UCare Urgent Care, our experienced doctors treat non-life-threatening injuries. We are a walk-in clinic located in El Paso TX and Lee Trevino Drive TX. For more information, call us today! We serve patients from El Paso TX, Lee Trevino Drive TX, Fort Bliss TX, Mission Valley TX, Resler Canyon TX, Alfalfa TX, Montwood TX, and Horizon City TX.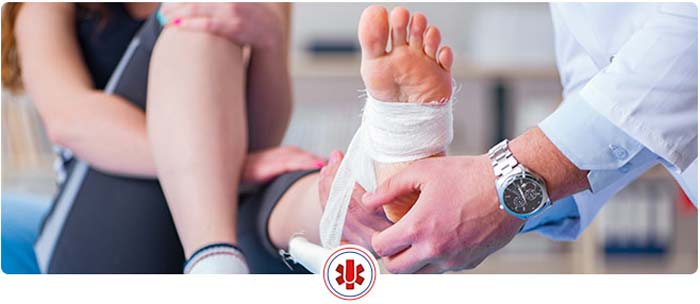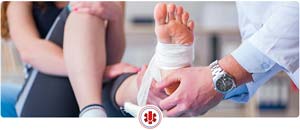 Injuries Treatment Q & A
When a minor urgent care injury happens at home or outdoors, the first instinct for most families is to panic and rush to the nearest hospital for fast and efficient medical care. While hospital emergency rooms can be the perfect option for a serious, life threatening injury that happens in your family, it is not the most ideal place to go for a minor injury. Emergency rooms can require hours of waiting time for minor injuries, and patients often end up waiting in a sitting room with other injured patients. A much more ideal option is to come into UCare Urgent Care & Walk-in Clinic in El Paso, TX for fast and efficient injury services. We are a family friendly urgent care clinic that can provide timely and top notch medical services for a large variety of injuries. Our medical team knows that your health can be unpredictable, so we offer our urgent care injury services every day of the week during flexible hours.
Some of the urgent care services we provide at UCare Urgent Care El Paso include treatment for non-emergency illness and injuries such as colds, flu, cough, stomach ache, ear infection, bone fracture and laceration
Injuries can range in their pain and discomfort levels, but it is always a good idea to have an injury looked at by a trained medical professional as soon as possible. When you and your loved ones walk in to UCare Urgent Care in El Paso, our doctors and medical staff will see to your urgent care needs as soon as possible. Instead of waiting for hours in pain, you will be helped quickly and receive the necessary treatment by the time that you leave our urgent care clinic. All of our doctors have extensive experience in taking care of injuries at our urgent care and will have you feeling better when you leave our El Paso walk-in clinic. Additionally, our doctors have experience working with patients of all ages, including children and the elderly. So if you are looking for a reliable urgent care physician in El Paso at the last minute, UCare Urgent Care is the perfect option.
Our doctors and medical team often receive many questions about the services offered at our walk in urgent care clinic. Here are some of the injuries that we often diagnose and treat at UCare Urgent Care in El Paso:
Abrasions
Back Pain
Bites
Burns
Fractures and Dislocations
Lacerations
Contusions
Minor Concussions
Sprains and Strains
Broken Bones
… and more!
Regardless of your non-life threatening injury, UCare Urgent Care has you covered. Our team of medical professionals has the experience to provide the best possible urgent care services for you and your loved ones, all in a confidential and compassionate manner. If you have any more questions about the injury services that we provide at our clinic on a walk in basis, or about our specific doctors, then we welcome you to give us a call or walk in today for more information. Our goal is to help every patient feel better as soon as possible, and our doctors are ready to provide your family with the best possible medical care. We hope our team at UCare Urgent Care can help you feel healthier soon!