Urgent Care Doctors in El Paso, Texas
Our experienced doctors & medical staff serve children, adults & seniors 7 days a week. UCare Urgent Care and Walk-In Clinics are committed to providing exceptional care for you & your family. Please contact us or simply walk in. We are conveniently located on North Zaragoza Rd. in El Paso TX, and on Lee Trevino Dr. in El Paso TX.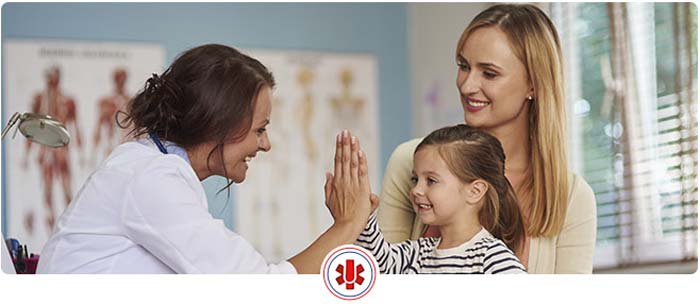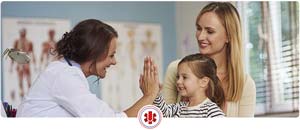 When you need top-notch urgent care doctors in El Paso, TX and Horizon City, TX, take a quick drive to UCare Urgent Care and Walk-In Clinic. Our board-certified doctors are standing by every day of the week to treat you. We cannot only handle most of the non life threatening illnesses and injuries people generally associated with an emergency room, but you'll spend less on the treatment and less time at our facility as well — all without sacrificing high-quality care. Our urgent care doctors can provide you with immediate care with no appointment ever needed. Just come to our facility, and we'll be ready to treat you at our state of the urgent care clinic.
In addition to providing immediate urgent care to those in the El Paso and Horizon City, TX area, our urgent care doctors can also offer a variety of common, everyday services that many find to be very convenient. One such service is our travel health program. Are you taking a trip out of the country? Regardless if it is for business or recreation, come to our clinic so we can prepare your immune system for travel. Bring your itinerary to our center, and we'll check with the latest CDC guidance on what vaccines and medications you may need when traveling. While we suggest visiting our center four to six weeks in advance, so vaccines can be fully effective, we can also accommodate last-minute travelers. We'll give you a full report of any vaccines administered and can forward a copy to your provider upon request.
Another popular service we have available is physicals. There are a variety of reasons why you may need this medical examination. If you are starting a new school, sport, or job, chances are you will need a physical. Our urgent care doctors are also certified to provide DOT Physicals for those seeking to renew or obtain their commercial driver's license. We have an onsite lab that allows us to process the drug and alcohol screenings for this specialized physical as well as any other physicals. In most cases, these tests can be processed while you wait, meaning you can get your physical completed in a single visit.
Along with our on-site lab, UCare Urgent Care and Walk-In Clinic also have a digital X-ray available every day of the week. This powerful diagnostic tool is utilized by our urgent care doctors to look for fractures. A doctor will often request an X-ray after a bad fall, sprain, or strain to check for broken bones. An untreated fracture can only increase your recovery time and medical bills. At worst, it can lead to long-term or permanent damage. With this in mind, it is critical that fractures are found so they can be adequately stabilized and treated. As with lab results, we will also send you home with copies of your X-rays and can forward them to your primary care doctor.
You can visit our urgent care doctors at UCare Urgent Care and Walk-In Clinic located at Horizon City TX, on North Zaragoza Rd. in El Paso TX, and on Lee Trevino Dr. in El Paso TX. There is free parking in our lot outside of our facility. You can visit us anytime with no appointment Monday through Friday from 9 am to 9 pm and on Saturday and Sunday from 9 am to 5 pm. Our clinic accepts Blue Cross Blue Shield, Tricare, Medicare, Humana, United Healthcare, and many other major insurances. We also have self-pay rates for those who are uninsured. Do you still have additional questions about our services? Speak with our friendly staff today, and they will be more than happy to answer your questions. We serve patients from El Paso TX, Horizon City TX, Lee Trevino Drive TX, Fort Bliss TX, Mission Valley TX, Resler Canyon TX, Alfalfa TX, Montwood TX, and BEYOND.
We look forward to meeting you and helping you feel better!