Breath and Saliva Alcohol Testing Questions and Answers
UCare Urgent Care is proud to provide breath and saliva alcohol testing to employers, employees, and workplaces. For more information, call us or simply walk-in. We serve patients from El Paso TX, Lee Trevino Drive TX, Fort Bliss TX, Mission Valley TX, Resler Canyon TX, Alfalfa TX, Montwood TX, and Horizon City TX.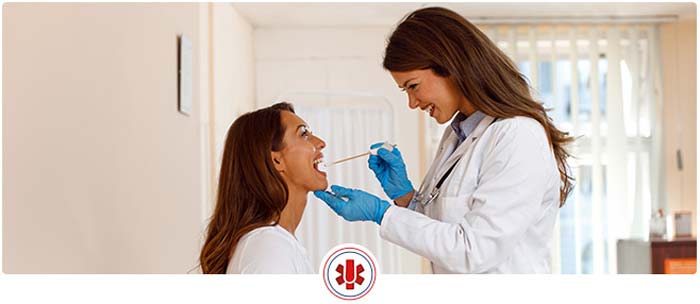 Table of Contents:
What does breathe and saliva alcohol testing include?
What can a saliva test tell you?
How long does alcohol stay in your breath?
Alcohol testing is an increasingly important aspect of workplace management and occupational medicine. In order to ensure workplaces are safe for all involved, it is essential to also ensure workers are free from intoxication. At UCare Urgent Care in El Paso, TX, our occupational medicine doctors would be more than happy to assist your workplace in this endeavor by providing accurate, effective, and secure breath and saliva alcohol tests.
What does breathe and saliva alcohol testing include?


With breath alcohol testing, the individual breathes into a tube that is connected to a breath analyzer (breathalyzer) machine. The breath analyzer then measures the amount of ethanol—the operative ingredient in alcoholic beverages—present in your breath and, from that calculation, estimates the amount of alcohol in your blood, known as your blood alcohol concentration (BAC). The BAC will appear on the breath analyzer screen after you breathe into it. In general, breathalyzer tests should be taken at a minimum of 15 minutes after an individual has consumed alcohol.

Saliva alcohol tests work similarly to breath alcohol tests in that they approximate the individual's BAC based on the amount that is detected in the saliva. That said, the saliva alcohol test is conducted using a mouth swab and chemical assay test strip, as opposed to a breathing tube. After the saliva sample is taken by swabbing the individual's cheek, it is either analyzed at an on-site laboratory or sent to one. If the sample is analyzed on-site, the results should be available within minutes. On the other hand, if the sample is sent to a lab for analysis, it will take up to 24 hours for the results to come back.

What can a saliva test tell you?


Saliva tests for alcohol screening can measure blood alcohol concentration levels of 0.02% and higher, up to 0.3%. The analysis for saliva alcohol tests is conducted using the chemical assay test strip. After the mouth swab is taken, the chemical assay test strip is saturated with the saliva sample. If the test strip changes color, that indicates that alcohol is present in the sample. The precise color that the test strip changes to indicates the individual's BAC level by approximation with the individual's saliva. Saliva alcohol tests can detect an individual's blood alcohol concentration level anywhere from 10 to 24 hours after consumption, after which it is completely metabolized and no longer detectable.

In addition to alcohol testing, saliva tests can also detect methamphetamines, cocaine, heroin and other opiates, benzodiazepines, and MDMA. However, tests for such substances are done separately from alcohol saliva tests.

How long does alcohol stay in your breath?


After a person drinks alcohol, it passes through the stomach and small intestine and gets absorbed into their blood. After the blood absorbs the alcohol, it carries it into your brain and lungs. As a result, it gets exhaled when you breathe. With that in mind, alcohol can remain in your lungs and breath for 12 to 24 hours. Factors that contribute to how long alcohol remains in an individual's lungs and breath include the individual's weight, gender, the number of drinks they had, how fast they drank them, the alcohol content in the drinks, as well as how much food they ate while drinking and after their last drink.

If you are looking for a clinic in the area of El Paso, TX, that provides breath and saliva alcohol testing, we welcome you to come to UCare Urgent Care! We have two locations in El Paso, TX, for your convenience. For more information or to book an appointment, please feel free to call us, schedule one online, or come to one of our locations for a walk-in appointment.