Dot Physical Exam Clinic in El Paso, TX
UCare Urgent Care & Walk-In Clinic offers comprehensive dot testing and physical examinations for individuals and employers. To learn more about our treatments please get in touch with us for more information or book an

appointment online

. We are conveniently located on North Zaragoza Rd. in El Paso TX, and 

Lee Trevino Dr. in El Paso TX

.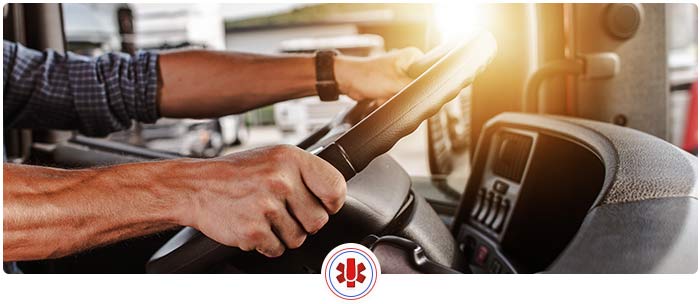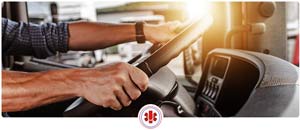 Table of Contents:
Does my insurance cover DOT Physicals?
What is the price of a DOT Physical in Texas?
What do doctors check during a DOT Physical?
Where can I get a DOT physical done?
If you operate a motor vehicle for interstate commerce with a gross combination weight rating of over 10,000 pounds or operate a motor vehicle with a passenger capacity of 15 or more people you are required to complete a DOT physical. If you are in the Pearland, Texas area and require a DOT Physical Broadway Family Clinic offers comprehensive DOT Physicals performed by certified medical examiners who have been certified by the National Registry of Certified Medical Examiners.
Does my insurance cover DOT Physicals?


Most Insurance Companies do not cover DOT Physicals so the cost of the examination will usually need to be paid out of pocket by the patient. While many transportation companies will require you to have passed a DOT Physical before hiring, DOT physicals are not that expensive and are comparable in cost to regular physicals. Sometimes, if an employer demands that you pass a DOT Physical after being hired, they will cover the cost. This is required of them according to FMCA regulations.
What is the price of a DOT Physical in Texas?


The average price of a DOT Physical ranges from $85 to $225 per patient with some individuals requiring more in-depth testing than others. There is also an additional cost of around $10 for Federal Reporting of the DOT physical results.
What do doctors check during a DOT Physical?


A DOT Physical is a comprehensive physical examination that is conducted to determine your mental, physical, and emotional capability to operate a large Commercial Motor Vehicle nationwide. When conducting this examination your doctor will most likely check blood pressure, vision, hearing, digestive health, and mental health. Your physician may also perform a urinalysis for diabetes and perform a blood test if they think it is necessary. Drivers are also required to divulge all medical conditions they are aware of. Failure to comply could result in massive fines for both the driver and their employer. While a DOT Physical requires a urine sample for health screening it is not specifically intended as a Drug Test. An employer may require that a separate drug test be performed in addition to the DOT Physical. Overall a DOT Physical is not drastically different from a standard physical conducted by a primary care physician. The main difference is in the certification and reporting of the test results. To ensure that drivers are healthy they will usually be required to have a DOT physical performed at least once every 2 years.
Where can I get a DOT physical done?


While a Primary Care Physician is perfectly qualified to perform the necessary tests for a DOT physical exam, they require certification by The National Registry of Certified Medical Examiners to perform and report the results of a DOT Physical. Because most recipients of DOT Physicals operate across state lines what entails a DOT Physical is identical nationwide. So, if the physician that performs your DOT physical possesses the proper certification it does not matter where you get the exam performed.

The National Registry is also approved and authorized by the Federal Motor Carrier Safety Administration. As many individuals involved in the transportation and shipping industry are on the road for long periods of time it may be possible to have a DOT Physical done at an Urgent Care Facility on a Walk-In Basis. However, as with Primary Care Physicians, ensure that you contact the Urgent Care center beforehand to clarify that they offer DOT Physicals on a Walk-In Basis.

At UCare Urgent Care & Walk-In Clinic our doctors are all certified medical examiners that meet National Registry of Certified Medical Examiners standards so whether you have time to book an appointment or come to urgent care needing a DOT Physical we will be able to meet your needs. So, feel free to contact us and book an appointment or drop by urgent care. We serve patients from El Paso TX, Horizon City TX, Lee Trevino Drive TX, Fort Bliss TX, Mission Valley TX, Resler Canyon TX, Alfalfa TX, Montwood TX, and BEYOND.