DOT Physical Exams Clinic in Horizon City TX
A DOT Physical is required if you want to be a certified Department of Transportation driver. The point of a DOT physical is to make sure that people who are driving commercial motor vehicles are physically, mentally, and emotionally fit. UCare Urgent Care and Walk-In Clinic offers top healthcare services and accepts walk-ins. For more information, please 

contact us

 to learn more. Our urgent care is conveniently located at 

13472 Eastlake Blvd, Horizon City, TX 79928

.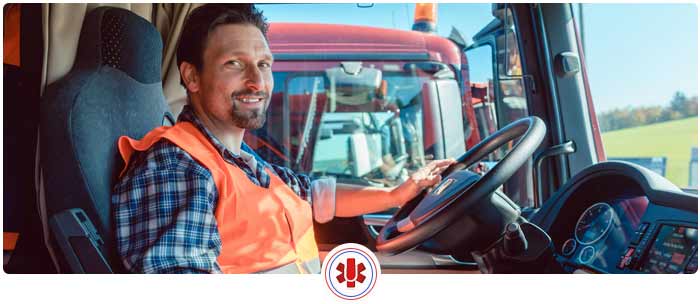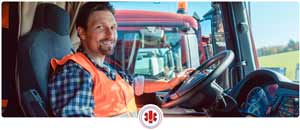 Table of Contents:
Who needs a DOT physical?
What does a DOT physical consist of?
What should I expect from a DOT physical exam?
Do I get a drug test during a DOT physical?
Here at UCare Urgent Care and Walk-In Clinic, our team of specialists provides our community with numerous urgent care services, including drug testing, minor burn treatment, vaccinations, infection care, and much more. Whether you're in need of a routine physical examination or have recently suffered from an injury, UCare Urgent Care and Walk-In Clinic can provide you with the care you need. One type of comprehensive physical examination we provide for our patients is called a DOT physical. Below is everything you need to know about DOT physicals and why you may need one!
Who needs a DOT physical?


A Department of Transportation physical, otherwise known as a DOT physical exam, is a required medical screening test for those who drive commercial vehicles. If you fall under the following criteria, you will need to complete a DOT physical to meet the health and safety requirements of the Federal Motor Carrier Safety Administration:

• You drive a vehicle designed for 15 or more passengers
• You get paid to drive more than 8 people
• Your gross vehicle weight rating is over 10,000 pounds
• You drive around hazardous materials that require a placard
What does a DOT physical consist of?


DOT physical examinations consist of a medical history discussion, a hands-on physical, screening tests, and a sleep apnea test for those with symptoms of obstructive sleep apnea.

During your medical history discussion, prepare to answer the following questions:

• Have you had any previous health conditions or general health problems?
• Do you use substances such as illegal drugs, alcohol, or tobacco?
• Do you have any new or worsening symptoms?
• Are you currently on any over-the-counter or prescription medications?
• Have you ever had surgery?
• Have you ever been dependent on illegal substances?
 
During the hands-on physical, you can expect your physician to check the following:
 
• Blood pressure
• Weight
• Height
• Hearing
• Vision
• Nervous system
• Circulatory system
• Joints
• Gait
• Urinary system
• General Appearance
• Abdomen
• Ears
• Eyes
• Heart
• Mouth and throat
• Lungs and chest
• Back and spine
 
During your screening tests, your physician may run a series of screening tests if they suspect you may have a medical problem. Possible screening tests could include X-rays, blood tests, and/or urinalysis. If you're displaying signs or symptoms of sleep apnea such as morning headaches, heavy snoring, dry mouth, or chronic fatigue, your physician will run sleeping tests.
What should I expect from a DOT physical exam?


To prepare for a DOT physical exam, you'll want to know exactly what your physician expects from you. To save time, bring the following paperwork to your physical:

• Your doctor's name, address, and contact information
• A list of every medication you're currently taking
• Glasses or hearing aids
• A letter from your doctor if
• You have a history of a neurological disorder
• You're on any sleep aids or blood thinners
• You've lost the use of a limb
• You have a cardiovascular condition
• Blood sugar readings if you are diabetic
Do I get a drug test during a DOT physical?


While the DOT physical exam includes a urinalysis, it doesn't include drug screening. The urine sample during your DOT physical is simply to check the health and function of your kidneys. That being said, many companies will likely need a drug test from you as a pre-employment requirement.

For further information about how our DOT physical exam specialist can help you at one of our locations, please reach out to our front desk anytime during our business hours. We proudly provide DOT physical exams at our clinics conveniently located at 13472 Eastlake Blvd, Horizon City, TX 79928. If you're in need of an efficient DOT exam, our team would love to help. For more information, please call us or request an appointment online. We serve patients from Horizon City TX, El Paso TX, Lee Trevino Drive TX, Fort Bliss TX, Mission Valley TX, Resler Canyon TX, Alfalfa TX, Montwood TX, and BEYOND.