Drug Screening Clinic Q&A
Come to UCare Urgent Care and Walk-In Clinic for your drug screening tests. Our urgent care facility offers a wide range of medical services we can help you with! Contact us today for more information. We are a walk-in clinic located at Horizon City TX, on North Zaragoza Rd. in El Paso TX, and on Lee Trevino Dr. in El Paso TX.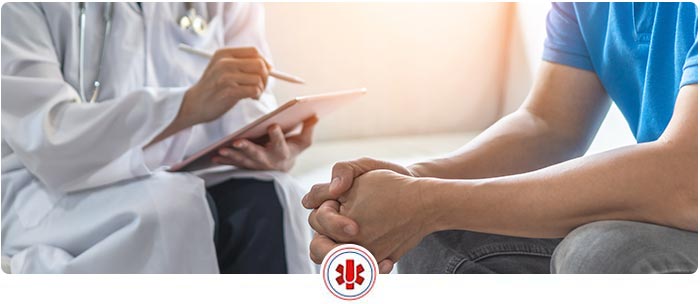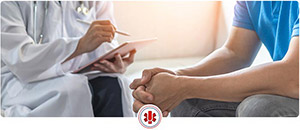 Table of Contents:
What happens during a drug screening?
What is a drug screen vs. drug test?
What is the most common pre-employment drug screen?
How long does a drug screening take?
Drug screenings are a fast and reliable method for determining the presence of illicit substances. They detect chemical compounds called metabolites, which are produced when the body metabolizes drugs or medications. These metabolites can sometimes be confused, such as poppy seeds and opium, therefore a positive result may require further testing. Results are available within minutes, making it an ideal choice for employers. As the name suggests, it is screening for drugs and provides a general idea of the chemical substances in the body.
What happens during a drug screening?


A drug screening is a general test to detect the presence of illicit substances in the body. It is a general test as it tests for drugs in each category to give the examiner an idea of substance use. It is typically performed by collecting a urine sample (or in some cases a sample of blood, saliva, or hair), which is tested on the spot to produce near-instant results available in mere minutes. Drug screening is cost-effective as it is typically less expensive than a drug test. They also produce results quicker than drug tests. However, as drug screenings are a general indication of the substances present in the body, they can sometimes produce false positives. When this occurs, a drug test may be ordered to determine the accuracy of the screening result.
What is a drug screen vs. a drug test?


A drug screening is a quick initial scan that tests urine (or other bodily fluids such as saliva or blood) for metabolites or illicit substances, including marijuana, cocaine, and opiates. These screenings are generally pretty accurate. However, due to their generality, they can produce false positives. Current estimates approximate that up to 10% of failed drug tests in the United States can be attributed to false positives. Fortunately, most employers understand this limitation. Whenever a test comes back positive, the initial sample will be sent off for further, more in-depth analysis. This is known as a drug test.

Drug tests incorporate much more sophisticated technology to confirm the presence of metabolites of illicit substances. The MS/GC (Mass Spectrometry/Gas Chromatography) test is the most common type of drug test performed. When the result of a drug screening comes back positive, the urine sample will be sent off to a third-party MS/GC testing facility for confirmation of the suspected metabolites. Although these tests are highly accurate, they are not used in the initial detection due to cost and overall involvement of the procedure.
What is the most common pre-employment drug screen?


Used in the determination of potential illicit substance use, a pre-employment drug test is a common drug screening test for potential candidates. These tests can also be used for employees who are returning to work after an injury or absence. In these cases, it may be referred to as a pre-placement drug test. Pre-employment drug tests are a common requirement for a job candidate to complete, and a job offer may be dependent upon the applicant's ability to pass the test. These drug tests typically screen for the use of the following illicit substances:

• Methamphetamines
• THC
• Cocaine
• Opiates
• Phencyclidine
How long does a drug screening take?


Drug screenings can usually be performed within 30 to 60 minutes, although times can vary depending on the number of drugs being screened for and the screening process. The most common types of drug screening are urine tests with results available on the spot, ready in only a few minutes.

If you or someone you know requires a drug screening, come to UCare Urgent Care today. Our kind and compassionate professionals are experienced in performing drug screenings and can provide you with the results you need. For more information about our drug screening, call our office and get in touch with a member of our specialist team. To book an appointment for a drug screening, visit our website or speak with us over the phone today. We serve patients from El Paso TX, Horizon City TX, Lee Trevino Drive TX, Fort Bliss TX, Mission Valley TX, Resler Canyon TX, Alfalfa TX, Montwood TX, and BEYOND.