El Paso, TX Pediatric Urgent Care
Our children's health is very important and can cause worry when it's in question. Come to UCare Clinics in El Paso, TX, where our kind and caring staff can help you maintain your child's health. Call today or schedule an appointment online.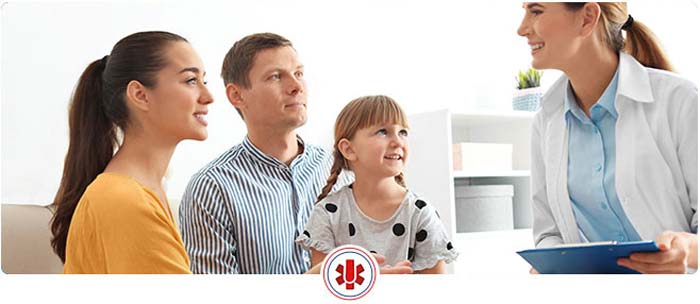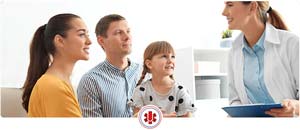 Table of Contents:
Does urgent care treat children?
When should I take my child to urgent care?
How should I prepare my child for the appointment?
Pediatric care is an important part of every child's health. There is nothing more important than the health of our children, so it is crucial to find a doctor that you can trust. At UCare Clinics, we have pediatricians who are conscientious when treating children, and can make sure that their health is in order.
Does urgent care treat children?


Many urgent care facilities specialize in treating children, as treating children often requires special training and consideration. At UCare Clinics, we have remarkably well trained staff that can make your children feel as comfortable as possible when at our facility.

When should I take my child to urgent care?


If your child or teen is suffering from an illness or injury that isn't chronic or life-threatening, and your pediatrician is unavailable, a pediatric urgent care center may be the best place to go. When possible, choosing a pediatric urgent care center will give you access to doctors and nurses who are specially trained to diagnose and care for kids.

At a pediatric urgent care center, they can handle a variety of medical issues that need prompt treatment. Some centers even provide online scheduling, which allows you to pick an appointment time and begin the check-in process.

Consider taking your child to a pediatric urgent care center when their regular doctor isn't available and they:

• Have a fever accompanied by cold symptoms that you suspect might be the flu
• Have a minor cut that may need stitches
• Is tugging at their ear and might have an ear infection
• Need an X-ray
• Have a sore throat with or without white patches on the tonsils
• May have a sprain or minor bone fracture, and the bone is not coming out of the skin
• Have mild wheezing but is not having trouble breathing
• Is having an allergic reaction but is not having trouble breathing
• Have a mild skin rash
• Have a possible concussion, but has not lost consciousness
• Are vomiting or have diarrhea without blood in the stool
• Have red, inflamed eyes with or without discharge
• Have a headache or migraine without numbness, tingling or weakness
• Had a seizure without fever that stops on its own
• Have a minor burn
How should I prepare my child for the appointment?


It is important to inform your child in advance when you will be going to see the doctor. For toddlers, you can tell them the same day. For older children, if they have to miss school, let them know a few days in advance so they can ask questions about what will happen. Set clear expectations in telling them that they will be having a physical examination and talking to the doctor about their health. As kids get older, they often worry about the genital exam, so it is important to let them know that it is okay for the doctor to check and that you will stay with them. For teenagers, reassure them that they can have privacy with the doctor so they can have a private exam and talk openly and honestly about their concerns.

Don't tell your child definitively that they will not be getting shots. Sometimes a child is behind on immunizations or needs a booster that the parent is not aware of and it is much harder to get it done if they are promised no shots. It is okay to tell your child that you don't know if shots are necessary and that they can ask the doctor at the visit. Also, reassure them that shots are an important part of preventing diseases and are very quick. Plus, most pediatricians have stickers or other prizes for when they are done!

If your child is in need of urgent care, come to UCare Clinics today! We have a team of caring and respectful staff who are experienced in making sure that your child is in good health. To get in touch with a specialist, contact our office today. Visit us online or give us a call to book an appointment!