El Paso TX Physicals Exams Urgent Care
It's important and vital to our health that we get a wellness physical done annually. So, when it's time for your next wellness visit come to UCare Urgent Care and Walk-In Clinic and trust your health to our professional staff. Contact us for more information. We are conveniently located on North Zaragoza Rd. in El Paso TX, and on Lee Trevino Dr. in El Paso TX.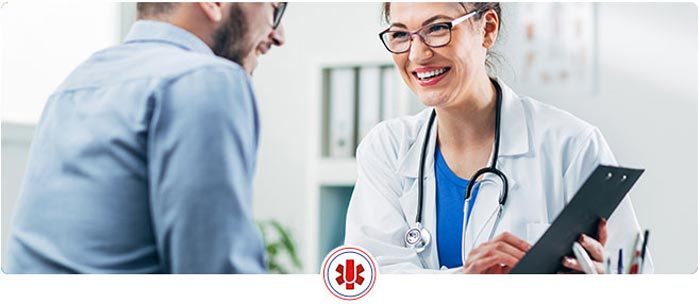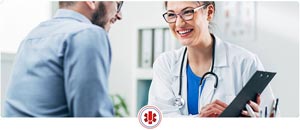 Table of Contents:
What is a full physical exam?
What questions should you ask during a physical?
How should I prepare for my appointment?
Physicals are an important part of our healthcare. They determine our overall health and can detect early signs of conditions to help prevent the full onset of symptoms. Physicals should be performed annually to help protect us from preventable illnesses.
What is a full physical exam?


When going into a physical exam, healthcare consumers should know its essential elements. A thorough physical examination covers head to toe and usually lasts about 30 minutes. It measures important vital signs — temperature, blood pressure, and heart rate — and evaluates your body using observation, palpation, percussion, and auscultation.

Observation includes using instruments to look into your eyes, ears, nose, and throat. Your doctor will look at skin color, and lesions, and note any hygienic issues. If symptoms or medical history indicate the need, they may examine other parts of your body.

Your doctor will palpate — touch — certain parts of your body, feeling for unusual lumps, checking organ size and shape, and checking responses.

By placing one hand over your abdomen and tapping it with the other, the doctor is relying on percussion to determine organ location, identify blockages, and pinpoint any problem areas. Reflexes are checked with the use of a small rubber hammer.

Auscultation involves the use of a stethoscope to listen to your heart, lungs, and bowels.

What questions should you ask during a physical?


Do I need any immunizations? — Your doctor should have your immunization history on file. Your doctor may decide to do bloodwork or to give you the vaccinations again if you are unsure of which vaccinations you have received in the past. Some vaccines require boosters, such as tetanus and diphtheria. Others are circumstance-specific. Travel-related vaccines may require different immunizations based on destination.

Are my prescriptions still OK? — This is a chance to review current prescriptions and make any necessary adjustments. Discuss with your doctor how your medication is working and if you have any life changes that could affect this treatment. For example, your doctor might want to change or stop certain medications if you are planning to get pregnant. If you have made lifestyle changes such as increased exercise, weight loss, or a healthier diet, you may be able to lower or cease using medications for blood pressure or cholesterol.

What can I do to stay healthy in the future? — Your annual physical exam is a great time to discuss managing chronic illnesses and medical conditions, set health goals, and make plans for follow-up.

When should I come back for another visit? — The answer to this will vary from doctor to doctor. Many physicians agree that an adult should check in yearly with their clinician for a checkup and a physical exam, and add that depending on general health and test results, more frequent visits may be needed.
How should I prepare for my appointment?


1. Drink plenty of water.

2. No food or drinks after midnight. 

3. Avoid changing your diet. 

4. Talk to your parents about a family history of the disease.

If you or someone you know is in need of a physical, come to UCare Urgent Care and Walk-In Clinic! We have a team of kind and professional staff who are experienced in performing physicals, so you can be sure you're in good hands! To get in touch with a specialist, contact our office today. Visit us online or give us a call to book an appointment! We serve patients from El Paso TX, Horizon City TX, Lee Trevino Drive TX, Fort Bliss TX, Mission Valley TX, Resler Canyon TX, Alfalfa TX, Montwood TX, and BEYOND.