Top Rated Urgent Care for Kids in El Paso and Horizon City, TX
Our doctors at UCare Urgent Care and Walk-In Clinic provide compassionate pediatric medical care for newborns to children up to 21 years every day. Get quality care at a convenient hour and affordable cost! Contact us today or book an appointment online. We are a walk-in clinic located at Horizon City TX, on North Zaragoza Rd. in El Paso TX, and on Lee Trevino Dr. in El Paso TX.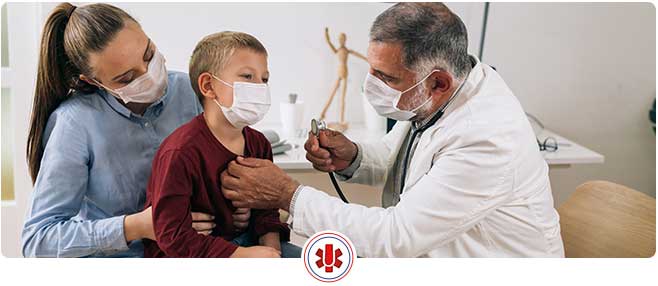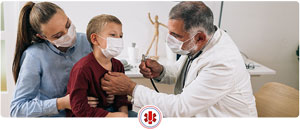 Table of Contents:
How do I find a good urgent care for my kids?
What is the benefit of visiting a pediatric urgent care?
When should my child visit an urgent care?

Don't you wish you could trade places with your sick kid, so you can take away his or her pain and suffering? While this isn't possible, you can get your little one the care he or she needs when he or she needs it. At UCare Urgent Care and Walk-In Clinic, serving El Paso TX, Horizon City TX, and the nearby region, we offer the area urgent care services especially for children.
How do I find good urgent care for my kids?


While urgent cares tend to provide the same types of services with some variations, the compassion and level of care a doctor and staff supplies differ. To find a good one, you may want to search, "best pediatric urgent care in El Paso TX and Horizon City, TX." You'll find a few different options. Compare them to see which ones solely focus on children or at least have a pediatrician on staff. Then, you want to read about the staff. Evaluate the team for their experience and expertise. If you feel like you're still not sure which one is the best pediatric urgent care near El Paso TX and Horizon City, TX, read the online reviews from previous patients. Overall, if you find a clinic with mostly positive ratings, it's safe to say the clinic has established a solid reputation in the community for providing superb care. 

What is the benefit of visiting pediatric urgent care?


Pediatric urgent care is typically staffed by experienced pediatricians, which is a great alternative if your pediatrician is not available and you are hesitant to take them to general urgent care where doctors may not specialize in pediatrics. A pediatrician attends school for a medical degree and then completes a residency and possibly a fellowship that centers on children. They develop a comprehensive understanding of how children develop, common issues that plague kids, and the proper treatment processes. Other staff members either undergo specialized training in pediatric care, or we train them at our facility.

Besides being able to address kids' health issues appropriately, a pediatrician and other medical professionals in pediatrics understand the mannerisms of children. They've witnessed tantrums, tears, and every emotion in between. They know how to respond to help calm your child and make him or her feel safe in our office. Additionally, a pediatric clinic's staff works with parents to help ease their minds and educate them on how to take care of their children properly. We want our families to feel comfortable enough to express any of their questions or concerns.
When should my child visit urgent care?


Urgent care is specifically for minor injuries and illnesses. We help patients who have a cold, flu, sinusitis, gastroenteritis (stomach flu), pink eye, ear infection, bronchitis, strep throat, and more. We see children who have any of the following symptoms, among others:

• Nausea
• Vomiting
• Diarrhea
• Coughing
• Sneezing
• Stuffy/ runny nose
• Sore throat
• Headache
• Fever
• Muscle aches
• Earache

We also help patients who have sprains, strains, broken bones, and fractures. We can treat cuts, lacerations, scrapes, bug bites, bee stings, rashes, and burns as well.
 
At our clinic, we have the necessary diagnostics to figure out the underlying cause of your child's illness via our on-site lab. Additionally, we have imaging to diagnose injuries accordingly. To book an appointment with our sprain and strain specialist, visit our website or speak with us over the phone today. We serve patients from El Paso TX, Horizon City TX, Lee Trevino Drive TX, Fort Bliss TX, Mission Valley TX, Resler Canyon TX, Alfalfa TX, Montwood TX, and BEYOND.