Kids Urgent Care in El Paso, TX
Looking for Kids Urgent Care Medical Services? Look No Further and Come Visit UCare Urgent Care! We are Conveniently Located 3051 North Zaragoza Rd. El Paso, TX 79938.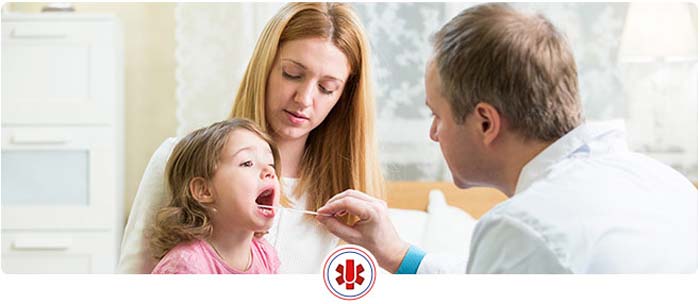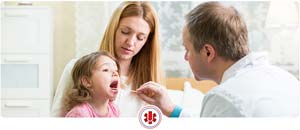 Table of Contents:
What pediatric urgent care services do you provide?
Do you treat ear pain?
At UCare Urgent Care in El Paso, TX, our mission is to provide high quality urgent medical care for children of all ages. We offer compassionate and personalized treatments in a timely and efficient manner 365 days a year. UCare Urgent Care in El Paso, TX is conveniently located on N Zaragoza Rd near Pebble Hills Blvd in the Tierra Rica neighborhood of East El Paso. Some of the urgent care services we provide at UCare include treatment for non-emergency illness and injuries, physical examinations, X-Rays & Diagnostics. We are a personalized travel clinic who also offers Hepatitis B, Influenza, Pneumonia, and Tetanus booster shots for the family when traveling internationally.
When your child is sick or injured it can cause stress to you and the rest of the family. You, as a parent, want an urgent care clinic near you for children in El Paso that can provide immediate medical care. But what do you do when your regular pediatric doctor's clinic isn't available? Your local emergency room is often a scary place for children and it also has long wait times and high co-pays. All you have to do is walk in to UCare Urgent Care to avoid all of these issues.
What pediatric urgent care services do you provide?


UCare Urgent Care provides walk in medical treatments and services to your child. Some of the most common treatments include but are not limited to:

• Headaches and migraines
• Nausea and vomiting
• Cuts, lacerations and bruises
• Sprains and strains
• Eye and ear infections
• Sore throats
• Respiratory infections
• Flu and colds
• School/Sports physicals

Do you treat ear pain?


There can be numerous reasons why your child might be suffering from pain in his or her ear. When a baby is teething, they are very prone to earaches and ear pain. Also, if your child has been suffering from the common cold, they can have a large amount of fluid build-up in the ear and this can lead to an ear infection and therefore, causing them pain. A child could also be feeling pain in the ear as a result of a blocked or clogged Eustachian Tube, this is the tube that connects the middle part of their ear to the back of their nose. If you begin to notice that your little one is pulling on one or both of their ears this can be a tell-tale sign that they are experiencing pain in their ear. This kind ear pain can cause the child to have a lot trouble sleeping, as well as difficulty with hearing. Infants and toddlers will often develop a fever and might have fluid draining out of one or both of their ears. Fluid build-up and ear pain in young children can also cause them to have difficulty in keeping their balance. If you notice any or all of these symptoms in your child then it is time to contact the doctors and physicians at UCare Urgent Care.

Our medical staff knows that every child has a very specific health need, which is why our board-certified doctors and physicians at UCare Urgent Care focus on providing your children with a personalized and comprehensive diagnosis and treatment. We offer an on-site laboratory with testing at our diagnostic clinic, and can provide you with expedited but accurate results. Instead of waiting for long hours at a hospital emergency room, just walk into UCare Urgent Care for the timely and attentive pediatric urgent care treatment that your child needs and deserves. We will work with you and your child to ensure that you are fully aware of the diagnosis and treatment options available to ensure that your child is feeling better as soon as possible.