Sinus Infection Doctor Questions and Answers
UCare Urgent Care is happy to provide sinus infection treatment to patients from El Paso TX, Lee Trevino Drive TX, and the surrounding area. For more information, call us or simply walk-in.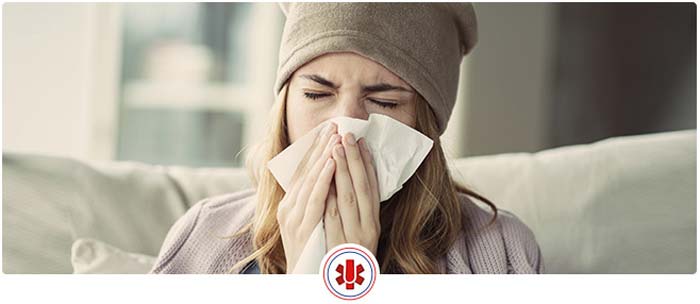 While it can be difficult to differentiate a sinus infection from the common cold and flu, sinus infections typically last longer and have more unpleasant symptoms. At UCare Urgent Care, our board-certified physicians would be happy to provide excellent evaluation and treatment to you if you are dealing with a sinus infection.
How do you find out if you have a sinus infection?
If you are concerned that your cold and flu symptoms are actually a sinus infection, a sure-fire way to find out is to visit a board-certified internal medicine doctor like ours at UCare Urgent Care. Our doctors can evaluate your symptoms and run any necessary tests to provide an accurate diagnosis and effective treatment for your sinus infection.
At the same time, if you are unsure if you should be concerned that your cold and flu symptoms are actually a sinus infection, here are some common sinus infection symptoms to provide you with more clarity:
Bad breath
Cough
Decreased sense of smell
Facial pain or pressure
Headache
Post-nasal drip (mucus dripping down the throat)
Runny nose
Sore throat
Stuffy nose
What happens if you let a sinus infection go untreated?
In most cases, untreated sinus infections continue to cause pain and discomfort until the immune system effectively overcomes the virus or bacterial infection. However, rare cases of untreated sinus infections can lead to serious illnesses or complications, such as a brain abscess, bone infection, or meningitis. While such complications and illnesses are highly unlikely to develop from a sinus infection, the possibility of such developments occurring means that individuals dealing with a sinus infection should closely monitor their symptoms and seek medical attention if they worsen or do not improve.
At the very least, treatment for sinus infections can help alleviate symptoms and lessen the toll that the infection has on you. With that in mind, seeking treatment for a sinus infection is worth it the vast majority of the time!
When should I go to the doctor for a sinus infection?
While it is always a good time to go to the doctor to seek treatment for a sinus infection, you should especially seek medical attention if you are experiencing any of the following along with your sinus infection symptoms:
Decreased vision or swelling in or around the eye
Extreme or severe facial pain or headache
Fever lasting longer than three to four days
Multiple sinus infections within the past year
Symptoms that last ten days or more without showing any signs of improvement
Symptoms that worsen after showing signs of improvement
Can I go to urgent care for sinus infection?
If you are dealing with a sinus infection, an urgent care clinic is an excellent option to receive high-quality care and treatment, especially if you lack a primary care doctor or cannot make a timely appointment with them. Urgent care clinics accept walk-in appointments and are often open on weekends, making them a highly convenient option!
Urgent care clinics typically have shorter wait times and less expensive services than the emergency room. While both are required to conduct patient evaluations to determine if they should be seen right away or can safely wait in line, urgent care clinics receive less severe or critical cases because they cannot handle life-threatening medical emergencies. As a result, they can function on a first-come, first-serve basis more often than emergency rooms, significantly reducing wait times.
If you are looking for an urgent care clinic in El Paso, TX, or the surrounding area to receive medical care and treatment for a sinus infection, we welcome you to come to UCare Urgent Care for a walk-in appointment!