Walk-In Clinic in El Paso, TX
UCare Clinic is conveniently located at 3051 North Zaragoza Rd. El Paso, TX 79938. We are open 7 days a week! For more Information contact us at (915) 213-7222 or simply walk-in.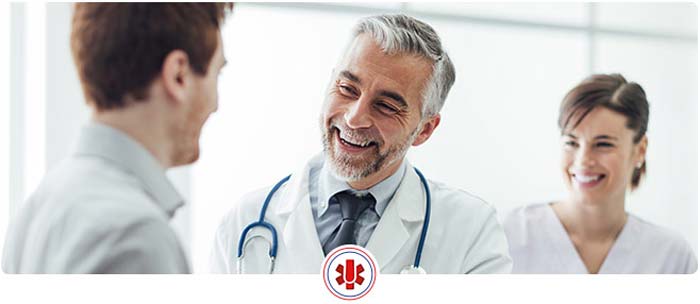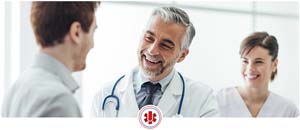 Need to visit a doctor right now in the El Paso, TX area? Chances are your regular doctor isn't going to be able to fit you into their schedule, and a trip to the emergency room is not only expensive but time-consuming. Instead, come to the board-certified doctors at UCare Urgent Care for immediate care. We can treat a variety of non life threatening illnesses and injuries at our walk-in clinic in El Paso. You can spend less without sacrificing high-quality care. We'll get you in and out faster, so you can go about your day. We not only have extended weekday hours, but we are also open on the weekends. No appointment is ever needed to see a doctor so come in today and let us help you feel better!
In addition to providing urgent care to those in the El Paso area, we also offer a variety of other everyday services with no appointment needed. A popular service is our physicals. If you are starting a new job, sport, or school, then chances are you are going to need a physical. Just bring in the required forms, and we'll fill out all paperwork after a thorough examination. We can administer physicals for your entire family, including your children. Our providers are also certified to provide DOT Physicals, which are required to maintain or renew a Commercial Driver's License. We have an onsite lab that allows us to process any necessary tests or screenings related to any physical. We will not only send you home with a copy of your physical results but can forward a copy to your primary care provider upon request.
Our onsite lab can not only process screenings and tests for physicals but can also test you for a variety of infections. We can check you for the flu, strep throat, and sexually transmitted diseases, to name a few. We'll provide you with a full report of any tests and explain them to you one on one, so you'll understand it. Our center is also equipped with a state-of-the-art x-ray. This powerful diagnostic equipment allows us to examine you for any fractures. If you have suffered a bad fall, strain, or sprain, an x-ray is highly recommended to look for any minor broken bones. An undiagnosed fracture not only leads to a more extended recovery period, but you risk long term injury by not properly treating it. Our center will send you home with a copy of any test results or x-ray and can forward copies to your doctor upon request.
UCare Urgent Care's walk-in urgent care center is located at 3051 North Zaragoza Rd. El Paso, TX 79938. There is ample parking just outside of our facility. You can visit us anytime with no appointment Monday through Friday from 9 am to 9 pm and on Saturday and Sunday from 9 am to 5 pm. Our clinic accepts Blue Cross Blue Shield, Tricare, Medicare, Humana, United Healthcare, and many other major insurances. We also have self-pay rates for those who are uninsured. Do you have additional questions about our services? Speak with our friendly staff today at (915) 213-7222, and they will be more than happy to answer your questions.
We look forward to meeting you and helping you feel better!