Walk-In Urgent Care Clinic in El Paso, TX
Don't wait for an appointment. Visit UCare Urgent Care and Walk-In Clinic today. Contact us for more information. We are conveniently located on North Zaragoza Rd. in El Paso TX, and on Lee Trevino Dr. in El Paso TX.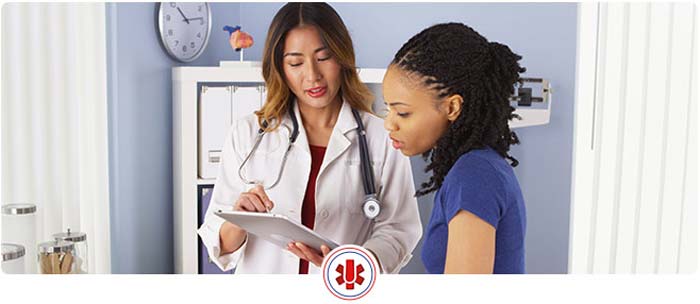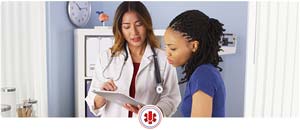 Need a walk-in clinic for urgent care in El Paso, TX? You are in luck! There is no better place to visit than UCare Urgent Care and Walk-In Clinic! Available seven days a week with no appointment needed, our board-certified doctors are standing by to treat you for a variety of non-life-threatening illnesses and injuries. Our extended weekday hours and weekend availability mean you never have to take a day off of work to get top-notch care. It also allows you to avoid an expensive and time-consuming trip to the emergency room. Nearly three in four reasons why people visit an ER can easily be handled by our skilled providers. Save time and money today with a visit to UCare Urgent Care and Walk-In Clinic.
In addition to providing immediate care to patients in El Paso, we are also available seven days a week for a variety of other services that many find to be very convenient. Have you come down with an illness and are unsure if it is just a cold or something worse like the flu or strep throat? Come to our walk-in urgent care clinic today for immediate access to our state-of-the-art, onsite lab. We can test you for a variety of illnesses, including influenza and STDs. You can rely on us for quick, accurate, and confidential testing at our facility. In many cases, we can provide results for you in a single visit. Our providers will review all results with you and can forward a copy of them to your primary care provider if requested.
Another powerful diagnostic tool we have available is our digital X-ray. We use this equipment to check for fractures after a bad fall, sprain, or strain. An untreated fracture will likely not heal correctly, leading to a longer, more expensive recovery time. At worse, you risk permanent damage unless the injury is properly treated and stabilized. No appointment is needed to get an x-ray at UCare Urgent Care and Walk-In Clinic, and we will send you home with copies of the images after we review them with you. We can also forward copies to your doctor upon request.
Are you a small business owner? Come to UCare Urgent Care and Walk-In Clinic today for all of your occupational health care needs! We can treat a variety of non-life threatening work-related injuries at a much more cost-effective rate than an emergency room. Want to make sure a potential new hire is medically fit for a position? Send them to our center for a pre-employment and pre-placement physical. Our doctors are also certified to provide specialized DOT Physicals for those looking to obtain or renew their CDL. Finally, we can provide your business with rapid drug and alcohol screenings in order to maintain a drug-free and alcohol-free working environment. We'll alert you if we see any issues, so you can get back to the business of running your business.
UCare Urgent Care's walk-in urgent care center is located at North Zaragoza Rd. in El Paso TX, and on Lee Trevino Dr. in El Paso TX. There is plenty of parking just outside of our free-standing facility. You can visit us anytime with no appointment Monday through Friday from 9 am to 9 pm and on Saturday and Sunday from 9 am to 5 pm. Our clinic accepts Blue Cross Blue Shield, Tricare, Medicare, Humana, United Healthcare, and many other major insurances. We also have self-pay rates for those who are uninsured. Do you still have additional questions about our services? Speak with our friendly staff today at (915) 213-7222, and they will be more than happy to answer your questions. We serve patients from El Paso TX, Horizon City TX, Lee Trevino Drive TX, Fort Bliss TX, Mission Valley TX, Resler Canyon TX, Alfalfa TX, Montwood TX, and BEYOND.
We look forward to meeting you and helping you feel better!