When Should You Go to Urgent Care vs ER?
Are you looking for a medical treatment option that is affordable and offers you many urgent medical care benefits without having to visit the local hospital? Check out UCare Urgent Care! Our urgent care facility offers a wide range of medical services we can help you with! Call us today for more information. We have convenient locations to serve you on North Zaragoza Rd. in El Paso TX, and on Lee Trevino Dr. in El Paso TX.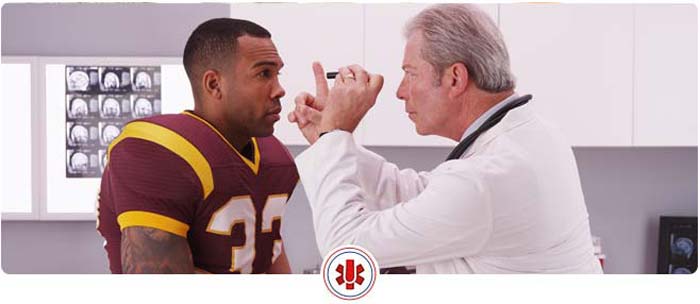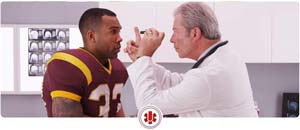 Is Urgent Care faster than ER?
Depending on if the individual needs life-threatening or limb-threatening medical treatment or not. Urgent cares are relatively faster for wait times, as they offer walk-in and appointments service, and tend to get you in and out as fast as possible to help as many as possible. However the Emergency Room is available for anyone that may need life-dependent or limb-dependent medical treatment, as the ER will take whoever needs emergency medical attention first.
While they both have their pros and cons to why each is better during certain situations, when it comes down to it going to visit an urgent care is a lot faster for wait times than most emergency rooms. However urgent care does not provide life-threatening or limb-threatening treatment, please call 9-1-1 or go to the nearest hospital.
What is the difference between urgent care and emergency care?
The main difference between urgent care and emergency care is the emergency departments are available to the public and meant to address the most serious of life-threatening and limb-threatening health issues. While urgent cares are open to the public and available to address urgent related, same-day issues that are not life-threatening. A few of the reasons you can visit an urgent care for are:
Illness
o Allergies
o Asthma
o Bites & Rashes
o Infections
o Strep Throat etc.
Injury
o Broken Bones
o Puncture Wounds
o Strain & Sprains
o Burns
o Sunburns etc.
Prevention
o Vaccines
o STD Testing
o DOT Physicals
o Digital X-rays
o Blood Work etc.
All of these urgent services and more are available at UCare Urgent Care.
Is it better to go to urgent care or ER?
An accident or immediate need for medical attention can interrupt your day without any warning. When your family doctor isn't available, it can become stressful as to where you need to go for medical treatment. However, you have options when it comes to medical care in your area.
Everyone is very familiar with hospitals and their access to emergency rooms (ER), but the other options for immediate medical care are Urgent Cares.
Emergency Rooms in hospitals are best if you have a true emergency situation, call 9-1-1 or visit your nearest hospital emergency room if you or someone else is experiencing life-threatening symptoms or situations like:
Heart attack
Stroke
Severe trauma or head injury
Severe bleeding or bleeding that will not stop
Loss of consciousness
These are all life or limb threatening situations that need to be handled by a hospital emergency room. However, consider an urgent care center for any situations that are not life-threatening including:
Animal bites
Broken Bones
Cough, Flu or Cold symptoms
Cuts that may require stitches
Earaches or Sinus Pain
Minor burns or rashes
Minor headaches or breathing problems (like asthma)
School or Sport injuries
UTI Infections or STD Testing
Vomiting, diarrhea or stomach and belly pain
Our urgent care clinic is available to offer urgent medical care for these and many more at UCare Urgent Care, we have onsite digital x-ray machines, laboratories for blood work and UTI/STD testing, as well as other services on site to help you make your visit has efficient as possible.
What are some benefits of going to an urgent care instead of an ER?
Urgent cares are available to provide a combination of benefits to the public that your primary care doctor and local hospital emergency rooms can't. A few of the major benefits hospital emergency rooms offer are:
Better available hours than your primary or family doctor
Urgent cares save you money
Offer convenient, fast and efficient service for your urgent care needs
No appointments necessary!
Urgent cares have the ability to treat serious problems that are not life or limb threatening
For more information about our services or an appointment with us at UCare Urgent Care, we welcome you to call us, schedule an appointment through our website. We serve patients from El Paso TX, Lee Trevino Drive TX, Fort Bliss TX, Mission Valley TX, Resler Canyon TX, Alfalfa TX, Montwood TX, and Horizon City TX.